Assist CD-ROM Now Shipping!
The Assist CD-ROM is now shipping to premium edition users. The CD-ROM comes boxed in a DVD case with printed insert, please see photo below. As well as Assist itself the CD-ROM includes printable PDF copies of the step-by-step tutorials and full size preview images. If you would like a copy of the CD-ROM simply
register
for the premium edition of Assist.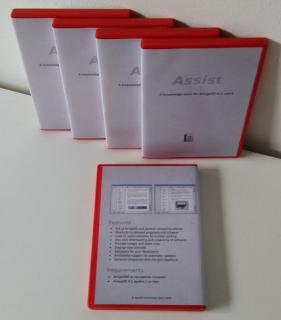 Assist CD-ROMs