Apollo Team Activity Report: GOLD 2.7 core, GOLD 3 core, Vampire V4
Apollo team has released an activity report on their forum website, addressing some current issues, like the halted Vampire V2 600 production, as well as ongoing new developments.
Some highlights from their report:
- GOLD 2.7 includes faster IDE, hardware sprites, optimized rewrite of RTG graphics driver, MapROM functionality, hybrid software/hardware FPU, HyperThreading, and more
- GOLD 2.7 core will be available for Vampire V2 500, V2 600, and V4
- GOLD 3 will bring AGA support to OCS/ECS Amigas, and seems to be routing Paula-audio to the HDMI output
- a list of non-Amiga website reports about the Vampire V4, which boldly shows that the outside world does take notice
Judging from the list of new features of the GOLD 2.7 core users can expect a major overall increase in performance.
Especially the Apollo core's current lack of an FPU is a crucial difference to "real" M68k based accelerators (with an FPU), but it looks as these days will soon be gone. It'll be interesting how the other manufacturers of accelerator boards will react to this - namely: phase 5 - as they now have some serious competition when it comes to floating-point number crunching.
Again, Apollo team has given us some spectacular report on their progress. Together with the latest phase 5 announcements this makes 2017 probably the most exciting Amiga year since the turn of the millenium!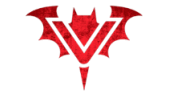 Sources:
forum.apollo-accelerators.com/viewtopic.php?f=9&t=1822