Games galore #4: Jump!, Tiny Little Slug, Raid Over Moscow, Metro Siege, Recoil
We're about to catch up with 2019's game developments for the Amiga, with another set of exciting new productions.
Jump!
Announced around June 2019, "Jump!" is a conversion of AtariXE/XL game "Yoomp!". You control a ball bouncing through a tunnel made of panels, some of which can speed up your ball, or have other effects on the gameplay. It's a tactical arcade action game, similar to "Trailblazer" on the C64.
In January 2020 a teaser video of "Jump!" has been released, and it looks awesome! No surprise it looks slightly better than "Yoomp" on the Atari, but who would've expected something even a Playstation wouldn't be too ashamed of? The tunnel animation and overall quality of the graphics are near-perfect, colorful, shaded, smooth, with simple but flashy special effects - and it has a Boing Ball!
The game will require an Amiga with AGA chipset, 68020/14MHz CPU and 4MB of FastRAM, or better. It runs in 320x256 pixels resolution, 256 colors, at 25fps. Planned release is Q3 2020.
Here's the video: "Jump! teaser #1" (2020-01-20)
Check out Jump!'s homepage at:

http://amigajump.com
 
Additional sources:
http://www.indieretronews.com/2019/06/jump-amiga-version-of-yoomp-has-be...
https://www.ppa.pl/forum/strefa-gier/40284/jump-amiga-yoomp
Tiny Little Slug
Another beautiful platformer is in development and close to completion, "Tiny Little Slug" by Slamy and XplrA, for (pretty much) all Amigas, including CD32, with a planned release around spring 2020.
In the game, you get a neat slug with wall and ceiling climbing abilities, water and fire effects, parallax scrolling, and some even lesser usual features like a tutorial demo mode and online (internet! yay!) highscore tables, or offline saving to CD32's non-volatile RAM, if you prefer.
As we can see in their "Final Update Video", the developers obviously put extra time into tweaking playability & gameplay, and adding extra features to make "Tiny Little Slug" an overall complete Amiga platform game experience.
The "Tiny Little Slug" very much looks like it's gonna be a "Huge Giant Hit"!
Watch the developers' "Tiny Little Slug - Final Update Video" (2019-12-05) for more details:
Additional sources: 
https://readretro.com/tiny-little-slug-brings-sticky-physics-back-to-gam...
http://www.indieretronews.com/2019/08/tiny-little-slug-charming-platform...
Raid over moscow
Good old Cold War brought us the infamous "Raid over Moscow" back in 1984. The game was released for most 8-bit homecomputers, and was a best-seller for the Commodore 64. An Amiga port was in development back in the day, but was cancelled. Only now, just 30 years later, with the Cold War long gone, can we truly experience the excitement of nuclear threat on our Amigas.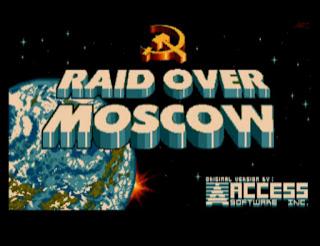 Title screen, now on the Amiga!
The Amiga port is developed by Erik Hogan, with graphics by original "Raid over Moscow" artist Adrian Cummings, and soundtrack by Simone Bernacchia. It should run on any Amiga with 512KB ChipRAM plus 512KB other RAM, and supports joysticks with one or two buttons and CD32 joypad.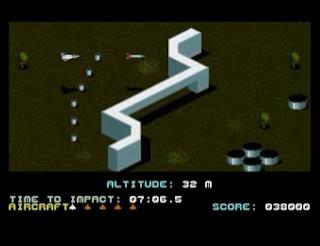 Guide your spaceship toward the launch site, avoid obstacles
Note that these screens are from the preview release, which is still undergoing optimization and bugfixing, and when done is planned to be a "final release" of the Amiga port of "Raid over Moscow". Also planned is a second, separate game, with reworked graphics and significant updates, which the authors refer to as a "spiritual sequel" with a possible commercial release.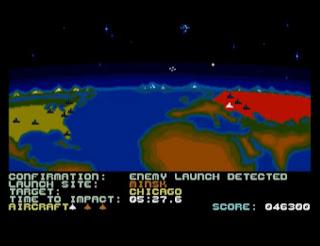 Can you stop the enemy warheads?
You can download a preview release of "Raid over Moscow" from here (2020-01-05):

https://mega.nz/#F!8rZWBQgD!37Pjauc5yhDahBF3NAkGig
Additional sources:
https://www.youtube.com/watch?v=oEEVQ-n0_3k
http://eab.abime.net/showthread.php?t=83555
https://nexus23.org/warfare2/?p=115
http://www.abime.net/interviews/view/interview/id/24
Metro Siege
Announced in September 2019, "Metro Siege" by Pixelglass / BitBeamCannon / Enable Software, is an original street brawler game for OCS Amigas (512KB ChipRAM plus 512KB other RAM), similar to "Renegade" and "Shadow Warriors".
It features single player and dual player co-op gameplay, arcade style sound and hi-quality graphics with more than 60 colours and parallax scrolling, multi button joystick and joypad support, and an elaborate combat system with lots of moves including dodging and blocking.
The gameplay looks fast and exciting, "Metro Siege" obviously makes proper use of the Amiga hardware, providing accuracy and responsiveness to the player.
No release date has been set, but with the game being in a playable state since 2019 maybe we can assume a final version in 2020.
Watch "Metro Siege: Teaser Trailer" (2019-08-29):
Go to Pixelglass' "Metro Siege" page for more information and screenshots:

http://pixelglass.org/#metrosiege
Additional sources: 
https://www.youtube.com/watch?v=xsLPmYss-cU
https://www.facebook.com/pixelglassamiga/
http://www.indieretronews.com/2019/08/metro-siege-hot-news-as-incredible...
Recoil
"Recoil" is a 1989 Atari ST game similar to "Defender", originally released as a coverdisk of Zero magazine. Recently it got ported to the Amiga by Galahad, ADRDesign, and Notorious. Probably not the most exciting game ever, but a nice addition to the catalogue, and according to the team of coders it wasn't a terrible amount of work.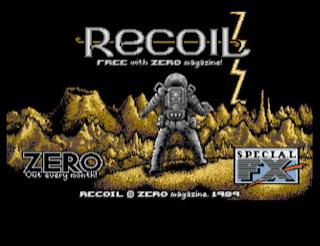 "Recoil" has this little twist to it, the spaceship doesn't fly freely but is tied to a "mothership" at the top of the screen. Check it out, it's a simple but fun sidescrolling shooter.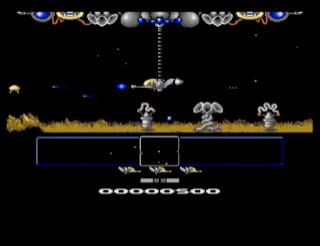 You can download "Recoil" from this page:

https://uploadfiles.io/l85f9uzw
Additional sources:
http://eab.abime.net/showthread.php?t=100180
https://nexus23.com/warfare2/amigas-recoil/
http://www.amigarevive.eu/new-games/new-amiga-game-port-recoil/
https://www.youtube.com/watch?v=WVGPv1L8oNY
* * *
Thanks for reading!
If you're interested, here are the previous parts of our run-down of 2019 Amiga games:

Games galore: Reshoot R, Rygar, BioJet, Pong 4K, AirTaxi - and Trap Runner sourcecode

Games galore #2: Bullet hell! RESHOOT PROXIMA III, Hyperborea, and Inviyya previews
Games galore #3: Playable, finished, released, re-released, and awarded!



Stay tuned for "Games galore #5"!