Music Disk: Luggage by Spaceballs (Amiga) (Under Construction 2018)
Posted on:

29 December 2018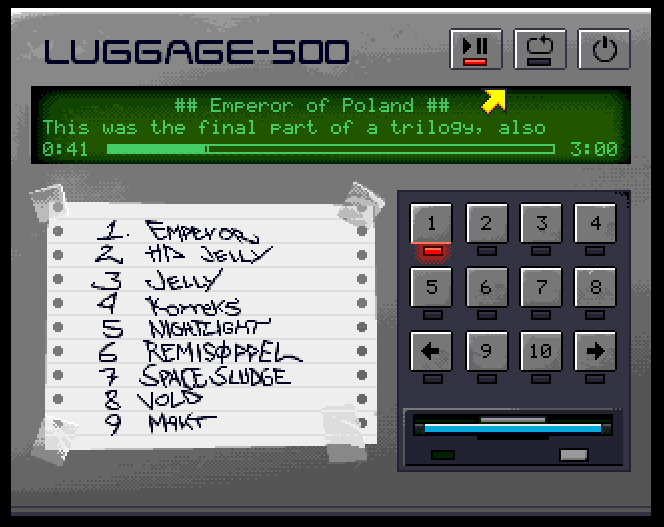 Hi everyone,
Spaceballs is back with another Amiga release! It is called Luggade and is a cool music-disk featuring songs by Lug00ber.
The music disk competed in the Oldschool Demo competition at Under Construction 2018 and ended up in 2nd place.
Credits is as follows:
Slummy – Coding
Farfar – Graphics
Lug00ber – Music
StingRay – Patching PTReplay.library
If you want to check it out, you can download it from the link below It comes in .ADF format.
https://files.scene.org/view/parties/2018/unc18/combined_oldskool/spb-luggage-adf.zip