Iridium - Shooter on Sale :)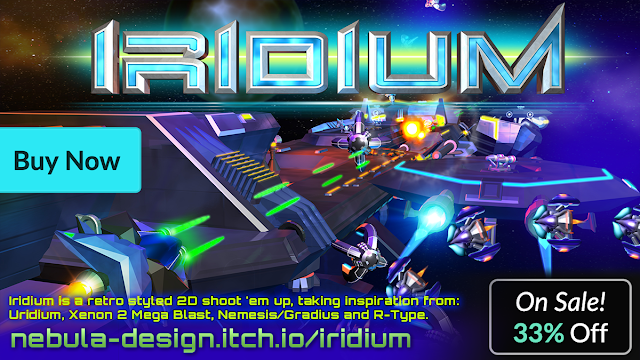 If you have ever played "Uridium" on the Amiga or other system, you will love our game "Iridium" for the PC, it's on sale too.  
Really enjoyed working with Dan and James on this project.  I'm sure it was a few years in the making.
P.S. We hope to have the Switch version available in all regions by end of 2022